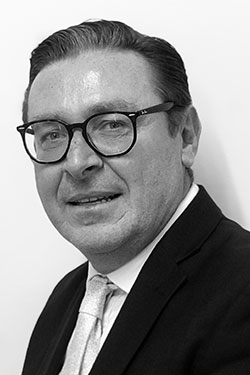 Tony McGovern
Director
Tony qualified as a solicitor in 1997 having worked as a legal executive in a London Local Authority for five years. After training he worked in private practice for five years specialising in family law before joining Creighton & Partners in April 2001.

Tony has a vast amount of experience in complex Children Act cases. As well as representing Local Authorities in child care matters, he is a member of the Children Panel and represents children both in child care proceedings and private law proceedings.
---
Tony can help you with

Child Abduction, Child Adoption, Child Care, Mediation

Location

London Office

Email

Phone

Accreditations
---
Tony is a Resolution Accredited Specialist in Adoption matters and private Children Act proceedings. He has experience in advising and representing prospective adopters on adoption procedures within England and Wales and also in relation to Intercountry adoptions.
He is also a Resolution Accredited Specialist – Child Abduction ( named as a specialist solicitor on the International Child Abduction and Contact Unit approved list )
Tony strongly believes in alternative dispute resolution and as such he has qualified as a Resolution Mediator and a Collaborative Lawyer. He is able to offer mediation sessions for parting couples to explore options and solutions both in respect of children and finances.
During his spare time he enjoys getting away from London and spending time in the countryside. He also enjoys cooking and keeping fit.
Tony was named as Legal Aid Family Law Lawyer of the year in 2018 by the Legal Aid Practitioners Group.
Articles:
'Sir Andrew McFarlane receives Legal Aid Lawyer of the Year's Outstanding Achievement award. Tony McGovern, Martha Cover and Dan Rosenberg also win LALYs'
http://www.familylawweek.co.uk/site.aspx?i=ed191088
'Resolution lawyer Tony McGovern celebrated as Legal Aid Lawyer of the Year'
http://www.resolution.org.uk/news-list.asp?page_id=228&page=1&n_id=376
Client Feedback:
"I will be extremely grateful to Mr Tony McGovern for representing me. His kindness has changed our lives, thank you."
Reported cases: