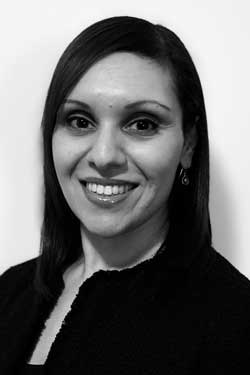 Amanda El-Guerissy
Solicitor
Amanda is an Assistant Solicitor at Creighton & Partners.
---
Amanda can help you with

Child Care

Location

Staines Office

Email

Phone

Accreditations
---
She graduated from the University of Reading with a law degree in 2002, and completed her LPC at the College of Law, Bloomsbury, in 2003. After taking a year out to work, she returned to read for her Masters in Law (LLM) at the University of London (studying at Queen Mary and Kings College) and graduated in 2006. Thereafter she worked for 5.5 years as a Legal Assistant in an outer London Borough Local Authority extensively in Family and Child Care Law.
Amanda joined the firm as a Legal Assistant in April 2011, and quickly went on to commence her training contract with the firm. She qualified as a solicitor in March 2013, representing Local Authorities and parents in Family and Child Care Law matters.
Accreditations
She attained Children Panel Accreditation in September 2017, and takes instructions from Children and Guardians in Children Act Cases.
Personal
Amanda enjoys spending time with her family and friends; travelling, experiencing new cultures and cuisines, and experimenting in the kitchen to try to replicate recipes at home- much to the delight (and sometimes trepidation!) of her husband and son.
Reported Cases
Re C (A Child) (Special Guardianship Order) [2019] EWCA Civ 2281