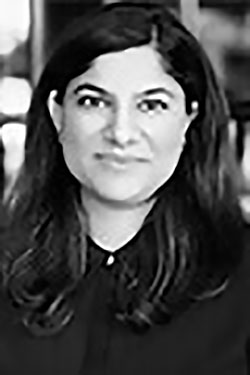 Tanya Jamal
Assistant Solicitor
Tanya is a specialist Family Law Solicitor and has practiced exclusively in field of family and matrimonial law for over 18 years, having been admitted as a solicitor in 2001.


---
Tanya can help you with

Divorce & Separation, Domestic Abuse, Mediation

Location

London Office

Email

Phone

Accreditations
---
She has a varied caseload and specialises in pre and post nuptial agreements, financial matters arising from divorce and children matters, particularly where they have an international dimension. Her combined background of litigation and mediation ensures that she is able to deliver an all-round quality service, whether the case requires skillful and effective negotiation or necessary litigation.
She has a reputation for thorough case preparation, reassuring efficiency and constructive analysis of complex legal issues. She is known for her tenacious focus on achieving the very best outcome possible for her clients in often difficult circumstances.
History
Tanya obtained her post graduate diploma in legal practice from the College of Law. She trained with a sole practitioner, specialising in family law from the outset of her career and remained with the firm after qualifying as a solicitor. She continued her practice with a medium sized firm in Middlesex, before moving to large Legal 500 firm in the South East, where she built a solid reputation in all aspects of divorce and family law work over the span of 13 years. Tanya joined the private law team at Creighton & Partners in 2016.
Accreditations
Tanya is a member of Resolution, a Family Mediator and an accredited Civil and Commercial Mediator.
Cases
Successfully opposing a Husband's application to set aside a final order made in high net worth financial proceedings following allegations of non-disclosure of assets. The case involved cross jurisdictional issues and it was the Husband's case that the Wife had substantial undisclosed assets in another country. The Husband's application to set aside was dismissed and an adverse costs order was obtained against him.
Successfully acting for a Wife to obtain financial disclosure of stock options owned by her Husband in a company not yet floated. Persuading a Court to consider the fruition value of these undisclosed assets and having their expected value taken into account on a final order which included an assignment of shares, a substantial share of the former matrimonial home and spousal maintenance.
Assisting a Wife following a lengthy marriage to divorce amicably, thereby preserving the assets. Facilitating an amicable uncontested divorce and negotiating the division of matrimonial assets, including the sharing of the Husband's pension.
Representing a Wife in circumstances where divorce and financial proceedings have been issued simultaneously in England and abroad.
Successfully obtaining an order to allow a Mother to relocate abroad with her child to be with her immediate and extended family in circumstances where the Father put up substantial resistance to the Mother's wishes.
Acting for a Father following the Mother's refusal to return the child of the family to England following a holiday abroad. Successfully securing a residence order in favour of the Father and having the child safely returned to England.
Mediating financial matters arising from a divorce between a Husband and Wife in retirement, where one party resided in Switzerland.
Representing a Wife in financial remedy proceedings where the Husband, living in Dubai, made allegations that the Wife, a dual national of England and China, had the benefit of considerable family wealth and that this should be taken into account within the proceedings. It was the Husband's case that property owned by the Wife's mother should form part of the matrimonial pot. The Wife alleged that there had been a fraudulent transfer, by the Husband, of her directorship and shares in the Husbands company.
Acting for family members as Intervenors to protect monies loaned by them to their son who was in the midst of divorce proceedings, in circumstances where an application for a freezing order had been made against his assets.